DCGP Season nine summary!
08.04.2023
!!!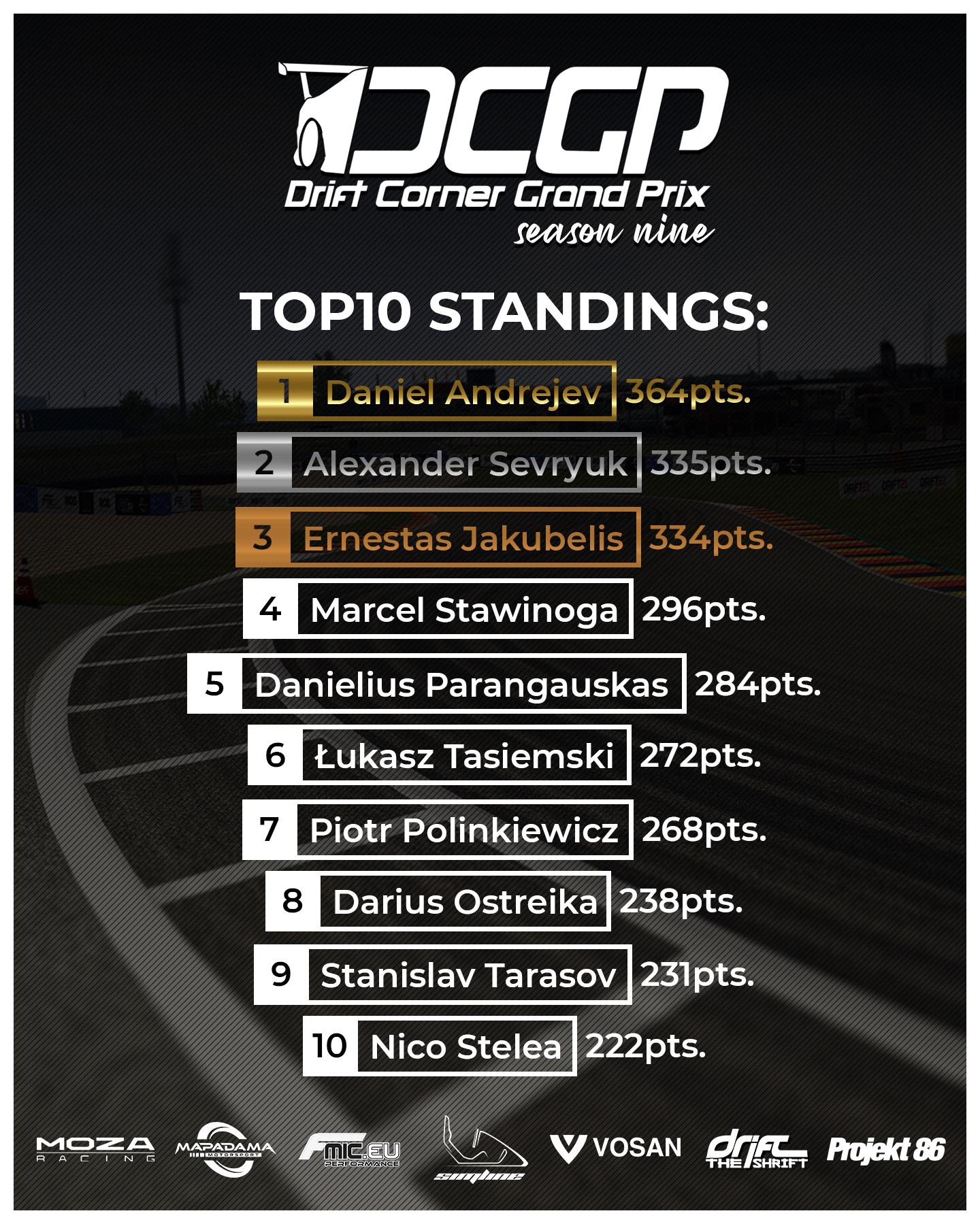 That was it, that's the top10 driver of the Season AND OUR PODIUM!
1. Daniel Andrejev
2. Alexander Sevryuk
We would like to say thank you to all of the
#dcgpteam
- website team, tracks and cars moders, judges, commentators and all of the guys involved! YOU'RE AMAZING!

Big thanks to our Sponsors!

And last but not least, the drivers! Over 900 had registered to the Season and 114 had a score in general scoreboard, that's insane!
So... See ya guys in the next one!