DCGP Season nine - livery info!
10.01.2023
Here is what you need to know!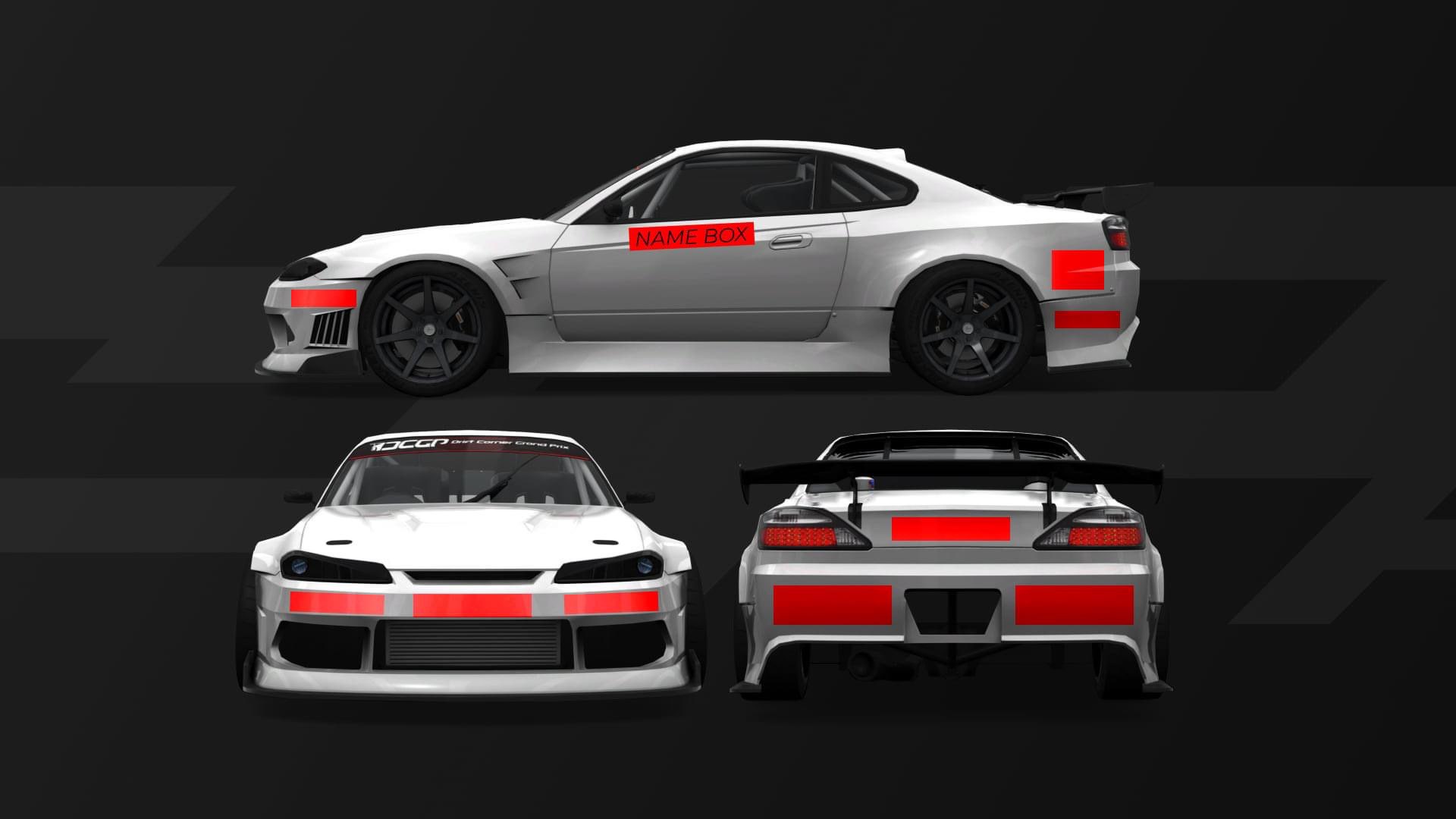 As during previous seasons, drivers will have a chance to show their unique style with car paintings! Liveries will be visible during Quali and Top48!
About uploading - you will be using our website that is currently in the making, so stay tuned:)
Rules:
a) Every livery needs to have DCGP Sponsors stickers
[LINK]
b) At above photo you will find placement, where you should put them.
c) Drivers can change their colours etc. to fit their design, but one main thing - they need to be visible(!).
d) Skin weight limit: 20MB unpacked, 10MB packed (zip).
WE ALLOW:
- to remove or change some body parts (f.e. spoiler) via ext_config file. BEFORE uploading a skin please contact Mattie or Makki via Discord for approval!
- put neons underneath the car with constantly glowing light (no pulsing/flashing etc.).
WE FORBID:
- stroboscope/pulsing lights - if you change something with lights, they cannot flash/pulse etc.
- front window, driver and passenger windows cannot be tinted (you cannot make it black or in any fancy colours).
- rear brake lights cannot be changed by any means(!).
- painting cannot contain any offensive, vulgar or 18+ elements.
Designs that violate this rules will not be allowed to use in Comp and Organizer will change it to default livery.
Last day of uploading skins is SATURDAY before the Round. Any changes after this day may NOT be working.
Have fun!
#dcgp